Click below for related story:

Click below for Tony's toons:

Click for related video:

Click below for related story/video: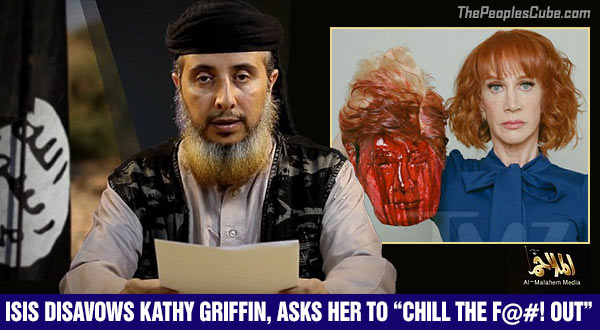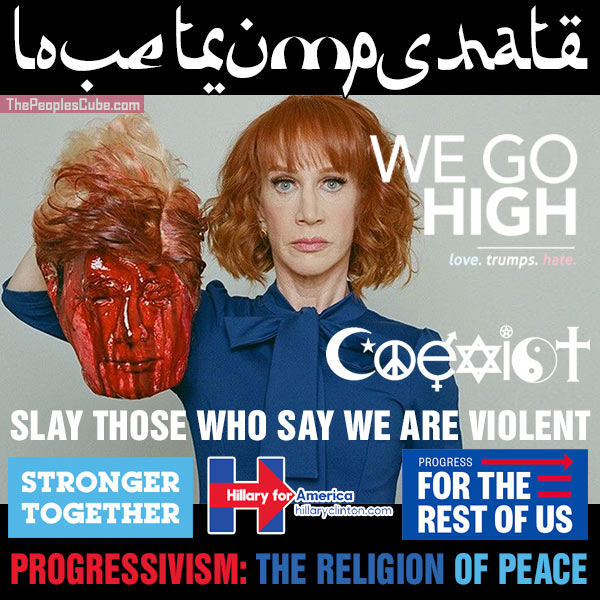 Click below for related story:

This Thread Brought To You By The Letters C & W:

In Case You Missed It Dept.:
President Trump recently rescued a little boy who fell into the lion's habitat at the Washington, D.C. National Zoo. Trump leaped over the fence, punched the lion, then he snatched the boy and escaped. That night CNN said that Donald Trump attacked an African immigrant and stole his lunch.
Greg Gianforte won a Montana House seat vacated by a cabinet appointment Thursday, a day after he body slammed a reporter who grabbed his wrist and stuck a mike in his face. He still won. President Trump heard the news and decided to start holding all his press conferences in an octagon.
ABC executives Tuesday insisted that Tim Allen's sitcom Last Man Standing was not canceled because Tim Allen is conservative and he's pro-Trump. There are two ways in which actors and actresses retire from show business. Admit you are a Republican or undergo breast reduction surgery.
Journal Lancet released a medical study saying psychedelic mushrooms are the least addictive drug. The effects are wild. You see bright colors everywhere, you hear eerie music coming at you from all directions, and you think a Republican Congress is going to impeach a Republican president.
The Los Angeles Times said locals are worried by the crackdown on immigration. A friend posted this note on the White House website. "I'm terrified that Trump is going to deport my Latina mother-in-law who lives at 1801 3rd Street Los Angeles 90023 blue house on the corner, she gets home at six."
Alabama's governor signed a bill Friday that prevents city mayors from removing Confederate statues. It's not over. A Democrat just found the scripture in Luke in which Jesus told slaves to be obedient slaves and now no dashboard in East Los Angeles is safe from Confederate hero removal.
Hillary Clinton in a speech Friday likened Trump's situation to President Nixon's impeachment, however Nixon was not only NOT impeached, Hillary was a lawyer on the House impeachment committee that didn't impeach him. The story gets even more embarrassing. She won the popular vote.
President Trump's proposed budget was ruled dead on arrival by Democrats and Republicans Monday. So much for spending cuts. The Postal Service just projected a five billion dollar loss by the end of the fiscal year in September, making it by far the most profitable branch of the government.
President Trump ripped CIA staffers for leaking British intelligence about the identity and background of the Manchester bomber to the press. It hurt the effort to nab any accomplices. The difference between the Titanic and U.S. intelligence agencies is that the Titanic had fewer leaks.
President Trump at the NATO Summit in Belgium Thursday shoved aside Montenegro prime minister Dusko Markovic so Trump could stand in front of everyone in the group photograph of the NATO leaders. It signaled the end of the Obama Doctrine. We are no longer leading from behind.
GOP former House Speaker John Boehner made headlines Sunday saying President Trump's domestic policies so far have been a disaster. And we thought there was a lot of racial tension during the Obama administration. This was the first documented case of orange-on-orange violence.
President Trump returned to work in the Oval Office Tuesday with the nation split over his job performance. He said he became president to drain the swamp. The latest poll shows one-half the country believes that Trump is draining the swamp, while the other half think he's peeing in the pool.
Democrats celebrated the one-hundredth anniversary of Jack Kennedy's birth Monday. During the Cuban Missile Crisis, he set up a secret back channel to Moscow through Russian spy Georgi Bolshakov that saved the world. Today Jack would be impeached by his own party for that little stunt.
Senator John McCain sounded the alarm on a Sunday talk show last weekend declaring that Russia's president Vladimir Putin is a bigger threat to the United States than Russia. However, he does seem diplomatically isolated. I see where Putin just returned from his third annual G-1 Summit.
Secretary of Defense James Mattis clarified Trump's terrorist policy Sunday by saying that the goal is to wipe ISIS off the face of the earth. We're not dealing with Einsteins here. How smart are ISIS suicide bombers who expect to enjoy seventy-two virgins right after blowing their penises off?
Kathy Griffin may lose her CNN New Year's gig due to public outrage over a photo she posted of her holding up the decapitated head of President Trump. What on earth was Kathy thinking? If Monica Lewinsky has taught us anything it's that giving head to the president is a real career-killer.
President Trump urged Senate Republicans to drop the filibuster rule so the GOP can pass the Obamacare repeal with a simple majority. It's easier than that. If the Republicans really want to get rid of Obamacare, they should endorse it as a conservative non-profit and let the IRS take it down.
The White House insisted Tuesday that U.S.-German relations are fine despite Angela Merkel's speech Sunday. The Chancellor of Germany declared that Europe should seek out its own destiny now that the U.S. and Britain can't be relied upon. Maybe she'd like to rely on Italy and Japan instead.
Hillary Clinton let it rip onstage at a tech conference in California Tuesday where she refused to take any blame for her election loss to Trump in November. She's clearly still on the warpath. Hillary Clinton just posted a photo online of her holding up the severed head of her campaign pollster.
Kathy Griffin issued a lengthy and heartfelt apology to the American people Wednesday for posting that photo of her holding up the severed head of President Trump. Kathy was ripped by all the TV networks and advertisers. You know your career is over when Squatty Potty dumps you.
Hillary Clinton took questions from a tech panel onstage in California Tuesday. She blamed her loss on the Russians, Comey, misogyny, Fox News, Facebook and the DNC. Hillary won't pull into her own driveway if she sees a lot of cars parked out front, fearing that it's an intervention.
— Argus Hamilton