Click for related video: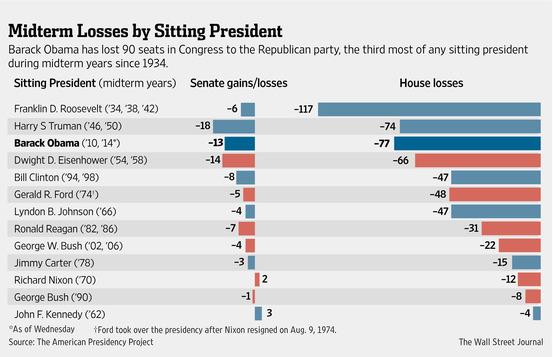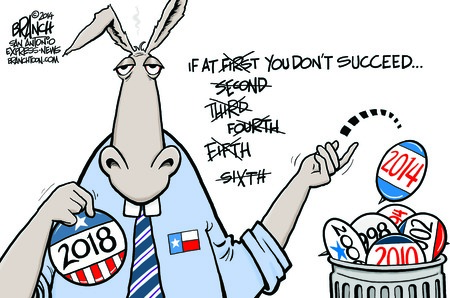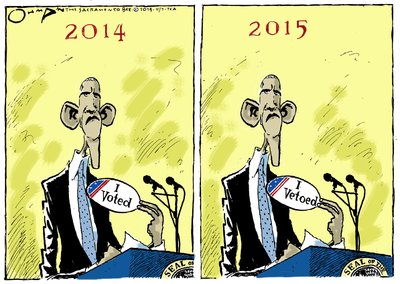 Click below for Tony's toons:

Click for related audio:

Click for related video:

Click for related video:

This Thread Brought To You By The Letter P:


In Case You Missed It Dept.:
The Discovery Channel will air a TV special featuring a man being eaten alive by a giant anaconda snake. He will wear a special snake-proof suit to protect him inside the snake's stomach. If it works President Obama plans to borrow the suit for his State of the Union speech.
The Country Music Awards was telecast live from Nashville, Tennessee, Wednesday night and drew huge ratings for ABC. It continued a theme week. For the second night in a row, Democrats had to sit at home and watch white guys in cowboy hats being declared the winner.
President Obama flies to Asia this week where he will attend summits in Australia, Burma and China to discuss world trade and regional stability. There's another reason why the president decided to go halfway around the world. If he goes any farther he starts coming back.
Michelle Obama was reported to be considering a political career of her own Wednesday and running for the United States Senate in California in four years. It's not likely once they look at the numbers. Just think of all the starving students who'll be old enough to vote by then.
Harry Reid said he was distraught over the Tuesday mid-terms and Nancy Pelosi called it a dark day. Morale is low. Tuesday's defeat was so embarrassing for Democrats that Charlie Sheen is demanding that the Democratic Party remove the word Party as the team's nickname.
Senator Harry Reid looked forlorn next to President Obama at a White House lunch Friday. He sat about as far away as you could and still be sitting next to him. Democrats are running from President Obama so fast you'd think he had a hundred degree temperature and a Sierra Leone passport.
President Obama shrugged off his party's loss of the Senate Wednesday and said he still plans to enact changes by executive order. He blamed the Democrats' election losses on low voter turnout. Statisitcs reveal that last Tuesday, most of the usually reliable Democratic base stayed in their graves.
President Obama had a working lunch Friday with sixteen House and Senate leaders from both parties in the new spirit of working together. What a jolly time it was. Democrats like to work with Republicans in the same way that a twelve-year-old boy with a magnifying glass likes to work with ants.
President Obama attended the state dinner for the APEC leaders in Beijing's government palace Monday, where he was introduced for the first time to the members of China's ruling Politburo. It's only right. Barack Obama has been the president for six years, it's about time he met with the owners.
— Argus Hamilton
It's rumored that President Obama is planning to announce a new 10-part immigration plan before Thanksgiving. And you thought your family wouldn't have anything to argue about this year.
— Jimmy Fallon
The Democrats were crushed in the midterm elections. The Republican juggernaut pounded the Democrats, and the pundits say they will not really know what happened to the Democrats until they find the black box.
Obama took a tour of the Great Wall of China and said, "We need one of these things around the White House."
— Letterman
Democrats in state legislatures are at their lowest level since the 1920s. President Obama has a can't-miss strategy to save the party in 2016. He's leaving.
Director Oliver Stone says he's going to make a movie about Vladimir Putin. I can't believe anyone would want to work with that insane communist. And Putin is a little crazy as well.
— Craig Ferguson
President Obama and Vladimir Putin are both in China attending the same economic summit. Obama saw Putin and said, "After those midterms, it's nice to finally see a friendly face."
The Secret Service said there have been 40 fence-jumping incidents at the White House in the past five years. Half of them were intruders trying to get in. The other half was President Obama trying to get out.
— Conan