Click below for related story:
Click to measure level: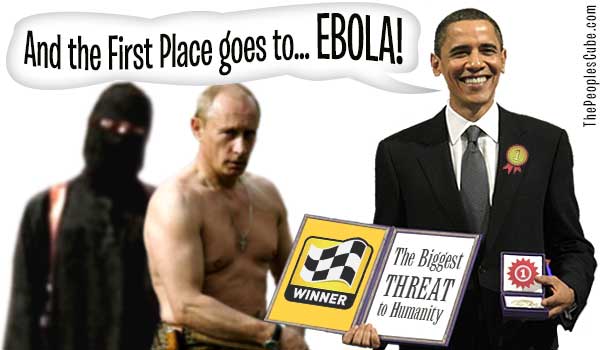 Click below for proof:
Click below for Tony's Toons: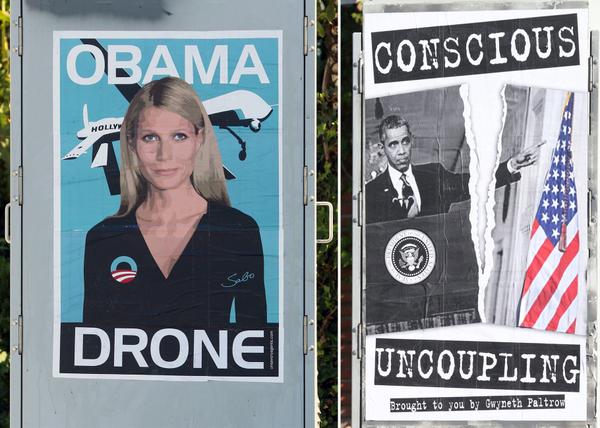 Click below for related story:
Click below for related story:
Click for related video:
This Thread Brought To You By The Number 0:


In Case You Missed It Dept.:
Oops! A man posing as a congressman got backstage are a recent Obama event. They should've known better. A Congressman who wanted to be seen next to Obama THIS close to an election?
The Obama administration is spending half a million dollars to "support diversity in the National Register of Historic Places." Good idea. For example: put up commemorative signs by what used to be our border.
During a speech in Illinois, President Obama said "we've seen a dramatic slowdown in the rising cost of Health Care." Sorta like bragging the patient's coughing less now that he's in a coma.
— Fred Thompson
President Obama fired up a crowd of Hispanic activists in a speech at a Washington D.C. dinner Thursday and hinted broadly that legalization is coming. Remember in the last two elections when Democrats said there were two Americas? It turns out one of them was Mexico.
Secret Service chief Julia Pierson apologized to Congress for security breaches. The next day, she submitted her resignation. Actually she leaped over the White House fence and ran across the North Lawn, then dove through an Oval Office window and handed it to the president.
Jimmy Carter celebrated his ninetieth birthday Thursday at home in Georgia. It brought to mind the House budget negotiations. During the last century there have been seventeen U.S. government shutdowns, the longest being the four years when Jimmy Carter was the president.
President Obama refused to ban flights coming into the United States from West Africa today, but on the other hand he's demanding tougher questionnaires at Liberia's Airport.
President Obama refused to halt flights to the U.S. from Africa where Ebola has spread. He has no choice. The New York Marathon is next month and without Africans to set the pace, the race is liable to slow down until it's basically ten thousand white people strolling, shopping and flirting.
House Democrats accused the Secret Service of ignoring President Obama's safety Friday. You have to feel for Secret Service agents. They're torn between their sworn duty to protect the president and every government worker's belief that we can always use another federal holiday.
White House fence-jumper Omar Gonzalez was examined by a therapist Friday. It turns out he has mental issues. This was discovered when he told the Secret Service he was in the White House to compliment President Obama on his plan to send two thousand troops to Ebola.
Homeland Security said airport screenings for Ebola will begin at five major U.S. airports up and down the East Coast. That's a great comfort to all of us. The TSA just announced that flyers can't carry more than three-to-four ounces of Ebola and it must be in a clear, zip-top bag.
Jimmy Carter criticized President Obama, saying he waited too long to go after ISIS. This after the same criticism was leveled by Leon Panetta and Hillary Clinton and Robert Gates. Now we know what President Obama meant Tuesday when he said the contagion is spreading.
Former CIA Director and former Defense Secretary Leon Panetta ripped Barack Obama's foreign policy in his new book. It's so sad. Three times last year Leon Panetta tried to resign from the Obama Administration but the police arrested him for leaving the scene of an accident.
Bill Clinton flew to Arkansas Wednesday where he gave a rousing speech for Democratic candidates at the William J. Clinton Presidential Library. The library was built largely from corporate donors. The pavilion devoted to Bill Clinton's second term is sponsored by Nine Lives.
— Argus Hamilton
Secret Service Director Julia Pierson told her colleagues that the Secret Service actually needed to be more friendly and inviting like Disney World. I guess that's why all White House intruders got a $30 photo of themselves hopping the fence.
The White House dismissed former Defense Secretary Leon Panetta's criticisms of President Obama, saying he has faced some of the most difficult issues of our time. That would be a great defense if EVERY president didn't face the most difficult issues of their time. That's the job.
A survey found that more than half of Americans see President Obama's time in office as a failure. While the rest said, "You saw him in his office? When?"
— Jimmy Fallon
Former CIA Director Leon Panetta said it seems like President Obama has lost his way. Apparently, it's gotten so bad that this morning Obama was seen asking a White House intruder for directions.
— Seth Meyers
They're getting ready for Halloween at the White House. The pumpkins they're carving came out of Michelle Obama's garden. She raised the pumpkins, and the knife they're using to carve came from a guy who hopped over the fence.
— Letterman
Tickets for the fundraising event ranged from $1,000 to $32,000. For $32,000, you can meet President Obama. That seems very high, especially considering the fact that you can jump the fence at the White House and meet him for free.
— Jimmy Kimmel