Click for related audio: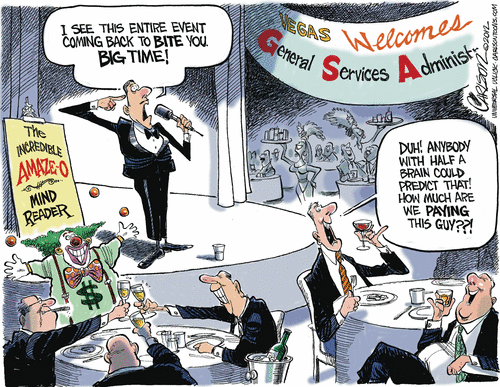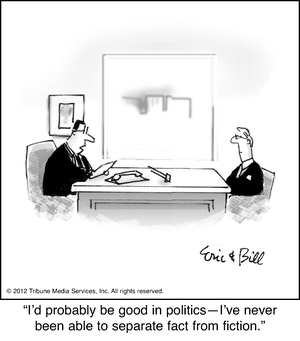 Click below for related video:
Click for supreme video advice:
Click below for related video: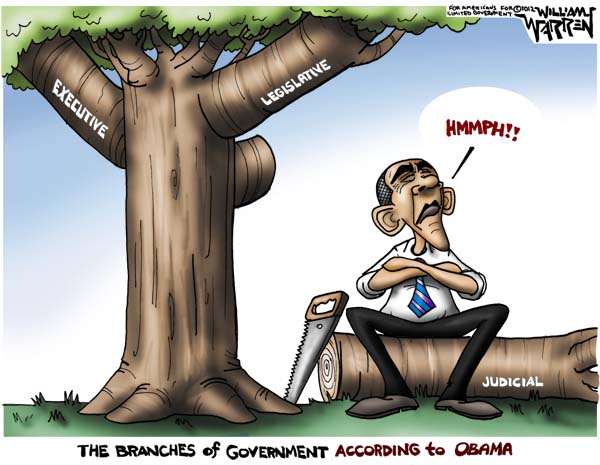 Click for 0bama audio:
This Thread Brought To You By The Letter P:
In Case You Missed It Dept.:
On CNN, Obama 2012 deputy campaign manager Stephanie Cutter said that President Obama is working to "protect consumers at the pump." Too bad nobody can afford to go there to get protected.
In 2019, under Obama's budget, interest payment on the debt will exceed our entire defense budget. Great. We'll just drop bombs filled with IOUs on everyone.
President Obama's reelection campaign store is now selling "Obama Baby Bibs". Seems appropriate, since he's always trying to shove stuff down our throats that we won't swallow.
— Fred Thompson
Michelle Obama and her daughters stopped off in Las Vegas Thursday. Morale in Sin City is low. The hotels are way below capacity, the Bellagio water shows are cut back, and the volcano in front of the Mirage only erupts when somebody qualifies for a mortgage.
Current TV fired Keith Olbermann as host of the cable network's evening news show Friday. He's also gotten the boot from MSNBC, KCBS, Fox Sports, NBC Football Night in America and ESPN. Keith Olbermann has been fired more times than a Civil War cannon.
President Obama's campaign ads linked Mitt Romney to Big Oil on Monday after the president attacked oil profits. The president sees an opening here. Mitt Romney's dad was an auto executive and cars and oil go hand-in-hand like solar panels and bankruptcy.
President Obama met NAFTA leaders at the White House Monday. Afterwards they spoke to reporters. When Americans turned on their TVs and saw Steven Harper standing at a podium in the Rose Garden, everybody thought for a moment it'd all been a bad dream.
Oregon sociology professor Kari Norgard made world news Monday likening climate change doubters to Southern racists and slavery apologists. She's going by the book. The Publicist's Manual states that in order to stay in the news, you scream racism for three days and then you develop a cocaine problem and get arrested on Sunset Boulevard.
Mitt Romney won all three GOP primaries in Wisconsin, Maryland and the District of Columbia. There's no scandal in his life. Hustler publisher Larry Flynt was forced to offer a million dollars for naked photographs of someone who's been fired by Mitt Romney.
The Justice Department was ordered Tuesday by the Fifth Circuit Court to write a three-page paper admitting the Supreme Court's right to overturn unconstitutional laws. The administration got a quick a tutorial on separation of powers. When President Obama had Churchill's bust removed from the Oval Office, no one knew he replaced it with Mussolini's.
President Obama said Friday Augusta National ought to allow women members. He added it's for the club to decide. If he has more respect for a golf club's membership rules than the authority of the Supreme Court, what do Republicans have against this guy?
President Obama signed a bipartisan bill Wednesday that bans Members of Congress from any insider stock trading. Their perch on Capitol Hill gives them an unfair edge in knowing what new companies will succeed. Nancy Pelosi bought Apple when it was Seed.
— Argus Hamilton
If it makes you feel any better, the odds of winning the Mega Millions jackpot were 176 million to 1 — about the same odds the Supreme Court will pass Obamacare.
Oh, here's your tax dollars at work. This is what makes people furious. The head of the GSA, a woman named Martha Johnson, has resigned after they found out she spent over $830,000 on a four-day government conference in Las Vegas. And the president is furious. Not President Obama, the president of China. It's his money. It's his money she spent.
Sarah Palin co-hosted the "Today" show. She did a pretty good job, and they want to bring her back for a new version of "Where in the World is Matt Lauer?" What they're going to do is release Matt into Central Park, and then Sarah will track him down "Hunger Games" style.
President Obama signed a bill preventing members of Congress from profiting from insider trading. Didn't you think that was already illegal?
So they were profiting from insider information. Why didn't they use inside information to pay off the $15 trillion debt?
— Leno