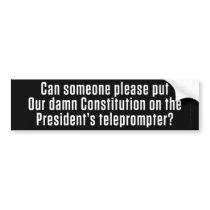 Click below for related story:


Click below for related story:


Click below for related video: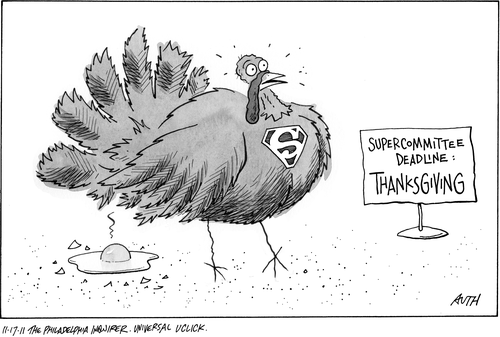 This Thread Approved By The Number 0:
In Case You Missed It Dept.:
The New York Times' David Brooks predicts that Herman Cain's campaign will collapse "in a week or two." If Cain had a million dollars for every time someone said that… Oh wait – he does.
A new study shows that watching too much TV can lead to depression. Huh. I thought that was Obama's economic policies.
A CNN reporter asked President Obama if Republicans were "uninformed, out of touch, or irresponsible?" I'd go with "unrepresented in the media."
During an interview on MSNBC, Dan Rather described Newt Gingrich as "dangerous as a wounded wolverine". And yet less dangerous than a news anchor with a fake memo.
— Fred Thompson
Herman Cain alleged Thursday the sexual harassment accusations against him were set up by the Democratic Party machine. How is that possible? Everyone knows that for Democrats sexual misconduct is not a disqualifier for public office, it's a requirement.
President Obama hosted an APEC Summit in Hawaii Sunday before flying to Asia and Australia for nine days. It might work. Analysis reveals that after a president's been in office for three years he goes up in the polls one point for every three days he goes missing.
The White House handed a big no-bid contract to Siga Pharmaceuticals Monday for a smallpox vaccine. It's owned by donor Ron Perelman. Smallpox was eradicated thirty years ago and the FDA ruled this is evidence that the donor's new drug is safe and effective.
Italian Prime Minister Silvio Berlusconi resigned from office Friday, igniting stock market rallies. He stepped down after Italy's parliament voted to accept harsh debt reduction measures prescribed by the EU. He plans to spend more time with his wife and six hookers.
Hawaiian singer Makana sang an Occupy Wall Street protest song at President Obama's Pac Rim dinner in Honolulu Sunday. He sings it to fellow protesters in the park every day. It's an old Hawaii custom to welcome guests with a lei, a song and exposure to tuberculosis.
President Obama caused a flap in Hawaii Sunday by saying America had grown lazy and aimless in the past few decades. He's absolutely right. Just think of where this country would be if we had all improved our game by four strokes the way he did last year.
President Obama committed a verbal gaffe at his televised Hawaii press conference Sunday by referring to Hawaii as part of Asia. You'd think he'd know the location of his birth place. Three times in the last year he's referred to Kenya as the Jewel of India.
New York cops began clearing Occupy Wall Street protesters out of Zuccotti Park this week in order to clean it up. The place was unsanitary. The mayor announced plans to light the Empire State Building brown to honor all the protesters have done for the city.
NASA will launch the Curiosity Rover to Mars next week at Cape Canaveral. One arm of the robot rover is a chemistry-sensing laser and the other arm is a drilling bit. If they can find both oil and drugs there, both Republicans and Democrats will vote to fund NASA.
The Gallup Poll said seventy percent of Americans think the nation is heading in the wrong direction. Unemployment and the real estate crash have put the president and Congress in the approval dumper. China is starting to wonder about the country it bought.
President Obama announced Thursday he will send twenty-five hundred U.S. troops to Australia. It's to stop Chinese power. They're each equipped with Ben Bernanke's phone number, so that in case China tries anything we can devalue the dollar and wipe them out.
Occupy Wall Street protesters were forcibly removed by police from the park in New York Tuesday. Homeland Security coordinated the public park evictions in sixteen cities. Karl Marx forgot to mention that you can't stage a revolution without Porta-Potties.
Newt Gingrich surged in the polls Thursday to tie Mitt Romney among GOP primary voters and he took the lead in Iowa. Just months ago his own campaign staff left him for dead. Newt Gingrich has been written off more times than a business trip to a strip club.
President Obama told Australian school kids Friday that U.S. kids had fallen behind in mathematics and science. The insult didn't go unnoticed. The next day U.S. kids called a press conference and said that President Obama had fallen behind Romney and Gingrich.
Occupy Wall Street protesters announced they will occupy the subways of New York Thursday. They think they're going to confront the rich while they ride a subway. It's the first proof that the staff in the kitchen tent has been putting LSD in the Lobster Thermidor.
House Republicans passed a bill Friday allowing citizens with state permits to carry concealed weapons to cross state lines with the guns. In order to stop the bill in the Senate, the Democrats will have to plead states' rights. The betting is, they'd rather get shot.
— Argus Hamilton
As if Cain's troubles couldn't get worse, today, New Jersey Gov. Chris Christie accused Herman Cain of skimping on the pepperoni.
One by one the Republican candidate potentials have been shooting themselves in the foot making huge, horrible gaffes and they just look silly. It's gotten so bad that President Obama is now worried he may actually be re-elected.
The Occupy Wall Street people are so angry at Mayor Bloomberg and it's starting to look really bad for his seventh term.
Over the weekend, a guy took a shot at the White House. They hunted him down and arrested him. He said, "I thought I had a better shot at it than those Republican candidates."
— Letterman
A guy named Reggie Love leaving the White House to get a degree at the Wharton School of Business. I guess he realized you can't learn anything about economics in the Obama White House.
People attending a Rick Perry event in New Hampshire had to prove they were American citizens. They asked a math or science question and if you get it wrong, you were born here.
Police in New York City cleared Zuccotti Park of the Occupy Wall Street protesters. Why don't we let them occupy basketball arenas around the countries. We're not using them.
— Leno
Today's date is 11/11/11! Or as Joe Biden calls that, "A great email password!"
Presidential candidate Jon Huntsman accused his Republican opponents of coming up with easy sound bites just to get applause. In response, Mitt Romney was like, "That is ridiculous. Clap if you like bacon!"
— Jimmy Fallon
Over the weekend in New York, two Occupy Wall Street protesters got married at the protest. They are registered at Bed, Bath, and Seriously, You Need to Take a Bath.
Occupy Wall Street protesters are planning to occupy the subway in New York City. Because if there's one place to confront the nation's wealthiest 1 percent, it's the subway.
Someone shot a bullet at the White House. The Secret Service ruled out Jon Huntsman because that guy has no shot at the White House.
— Conan
The Italian prime minister announced he is stepping down. He's looking forward to spending more time with his wife and five hookers.
President Obama is in Australia. When he's in Australia, his approval ratings go down the toilet in a counter-clockwise motion.
Occupy Wall Street people blocked three subway stations earlier today. Take that, all you fat cats who ride the subway!
— Craig Ferguson
——————————————–
Political Cryptograms
1. KLZ PZXTKZ STYZP IWAPAC TXRHK KLZ
AZQYKL RB FRAWKWVTA KZSOG. KLZ
GZQTKZ MTQWKRS VROOZQKZP ISCAC:
T FRAWKWVWTQ GLRHAP PR KIR KZSOG
– RQZ WQ RBBWVZ TQP RQZ WQ MTWA.
——————————————–
2. ZNPYLYHK YK LQD CML NI PNNGYSO INM
LMNWXPD, IYSVYSO YL DEDMTRQDMD,
JCGYSO KWMD DEDMTNSD GSNRK
CXNWL LQD ZMNXPDJK CSV MCYKYSO
DSNWOQ HCKQ LN VYKCZZDCM RQDS
LQD ONYSO ODLK MNWOQ.
——————————————–
3. XCPJ KDXTDAZV GLUJCGAK KDV MU
TBDAVBE OUWAVUO DP MDBCVUE
OAPZFAPUO DP WCCO WCG JLCFZLJ.
——————————————–
4. PQMSAQF, MXMK ZIM GYSAZMGZ
DAMGELMKZ PSK'Z WUUQ SQQ UW ZIM
DMUDQM SQQ UW ZIM ZEYM. ZISZ'G VIF
VM ISXM S XEPM DAMGELMKZ.